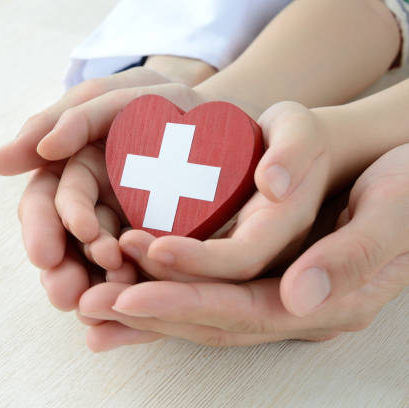 Life insurance gives your beneficiaries financial security after you pass away. You can feel secure knowing that your loved ones will receive a lump sum of money in your absence for a fair monthly or annual cost. Most financial advisors advise adults to get some level of coverage due to the sizeable and varied benefits of life insurance, regardless of the type of policy.
However, many Americans in their twenties and thirties do not have enough life insurance. Nearly half (47%) of Millennials (34 million adults), according to the Life Insurance Marketing and Research Association (LIMRA), "say they need (or need more) life insurance."
While life insurance is advantageous for policyholders of all ages, there are some unique advantages it offers younger persons, including the following.
The Benefits of Life Insurance for Young People
These factors should encourage young folks to purchase life insurance right away.
1. Lower premiums
Insurance companies are more willing to take a chance on you if you are younger. As a result, you will spend significantly less than you would if you were older. Young, healthy people can purchase term life insurance coverage for less than $50 per month (maybe cheaper depending on various eligibility factors).
The cost of life insurance will increase as you get older. Start making payments now rather than later if you want affordable life insurance. Talk to a life insurance expert right now to get a strategy started.
2. Any health problems can increase the cost of life insurance coverage
In general, younger people experience fewer health problems than older people. As a result, they will often pay lesser premiums than older individuals with documented health issues like high blood pressure, diabetes, or high cholesterol. (would this go in #1 better?)
This is another justification for young folks getting insurance right away. You may have to pay more for coverage if you wait and develop health problems as you age. It's essential, therefore, to have a checkup right away to demonstrate your current state of health. Future health problems will be factored into your premium.
3. Protect your loved ones
You should applaud yourself if you are a Millennial who is debt-free because you are a minority. According to a report by Real Estate Witch, "Almost three-fourths of U.S. Millennials (72%) have some type of non-mortgage debt, with the typical Millennial owing $117,000."
If you pass away too soon, how will your debts be settled? You don't want to put a financial strain on your family or friends. However, your beneficiaries can pay off your debts with the proceeds if you have a substantial life insurance policy. Speak to a life insurance specialist to figure out the amount you need to save to cover your debt.
4. Young people are not immune from problems
Approximately 50% of all life insurance claims are due to unnatural or accidental events, with auto accidents being the most common of these. The percentage of all passenger deaths occurring around this age group is 28.5%, making the twenties the decade in which road users are most at risk.
The previous few years have seen a steady increase in claims for dread diseases among young adults. According to a study, people under age 35 made up almost 6% of severe illness claims in 2017.
It appears to be unnecessary.
The reality is very different. It's a little disconcerting to think about. Still, it's incredibly vital to ensure your loved ones won't have to cope with financial difficulties on top of emotional stresses when you pass away. You are paying to help safeguard your family in the event of your death.
As mentioned above, the younger you are when buying life insurance, the less expensive it is. Expect to pay less if you buy it at age 26 instead of delaying it even a few years till age 30. Although it may seem like a cost you can do without, paying it now will be less expensive than paying it later, and if you don't get insurance, your loved ones risk losing everything.
Conclusion
Age shouldn't be a hindrance when looking to buy life insurance. Policies that will safeguard your bank account and you are available for all age groups. Get a quote immediately if you're a young adult looking to learn more about your life insurance options.
Contact Information:
Email: [email protected]
Phone: 9187441333
Bio:
Mark, a lifelong Tulsan graduated from Westminster College, Fulton, Missouri with a Bachelor of Arts in Accounting. Mark served in the United States Army as a Captain in the 486th Civil Affairs BN. Broken Arrow, Oklahoma and retired in 1996. Mark is married to his high school sweetheart Jenny and has four beautiful children. Mark's passion for his work, which includes over 20 years in the Financial Industry started as an Oklahoma State Bank Examiner. Mark examined banks throughout Oklahoma gaining a vast knowledge and experience on bank investments, small business and family investments. Mark's experiences include being formally trained by UBS Wealth Management, a global investment firm where he served as a Financial Consultant specializing in Wealth Management for individuals & families. Mark is a licensed Series 24 and 28 General Securities Principal and an Introducing Broker Dealer Financial Operations Principal. Additionally, Mark is a Series 7 and 66 stockbroker and Investment Advisor focusing on market driven investments for individuals, businesses and their families.
Mark specializes in providing financial knowledge, ideas, and solutions for federal employees, individuals, families and businesses. We serve as your advocate, and assist you in the design and implementation of financial strategies while providing the ideas to maximize your security and wealth. Our goal is to give you maximum control of your financial future. We provide the expertise to help you with personal issues such as: practical tax Ideas, risk management, investment solutions, and estate preservation.
Additionally, we've counseled hundreds of employees on their transitions from careers in federal government, and private industry to their next life stage, whether that is retirement or a second career. We specialize in devising strategies that roll your TSP, 401(k), pension plan, to a suitable IRA to meet your objectives.
Disclosure:
Securities offered through GRF Capital Investors, Inc., 6506 South Lewis Avenue, Suite 160 Tulsa, OK 74136 Phone: 918-744-1333 Fax: 918-744-1564
Securities cleared through RBC Capital Markets, LLC. 60 South 6th St., Minneapolis, MN 55402
Member FINRA www.finra.org / SIPC www.sipc.org
Broker Check http://brokercheck.finra.org/