How Does an IUL Loan Impact Your Policy?
Due to various IRS provisions, you can access the cash value account in your IUL policy without incurring income tax through a policy loan.  There are several types of loans that are available with an IUL policy. These include:
With a fixed loan, you can borrow funds against your IUL policy, and the insurance company will charge a set interest rate on the amount you've borrowed. For each dollar that you have borrowed, the insurance carrier will put the same amount of policy cash value into a "collateral" account. The insurance company will then guarantee that this collateral account will earn some rate of return.
If you take an indexed loan, the dollars that have been borrowed will continue to track the underlying index(es) rather than being allocated to a collateral account. The collateral against your loan will still be subject to the movement of the underlying index(es). In most cases, the interest rate that the insurance company charges on an indexed loan will be more than the interest charged on a fixed loan.
A variable loan will be similar to an indexed loan, whereby the borrowed funds will still track the underlying index(es). However, the interest rate that the insurer charges on a variable loan can frequently be lower than that of an indexed loan because the insurance company is not held to a guaranteed rate. However, these loans can charge a higher rate of interest than a fixed loan, as the collateral is typically in a vehicle that is riskier than cash.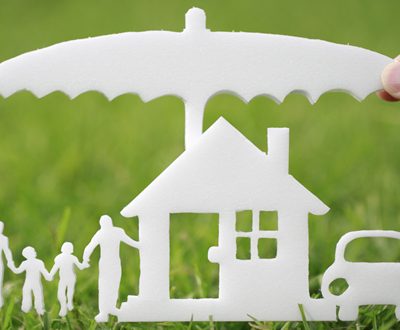 Is IUL The Right Choice For You?
Factors to Consider When Taking a Loan from an IUL Policy
It is important to note that IUL policy loans and withdrawals will reduce the available cash value and death benefits. These same events could also cause the policy to lapse, which could also cause all previous loans and withdrawals to be considered taxable income or affect guarantees on the policy lapse. Also, additional premium payments may be required to keep the policy in force. In the event of a lapse, outstanding policy loans that are more than unrecovered cost could be subject to ordinary income tax.
In-Force IUL Illustrations
As you consider taking a policy loan, you will want to request an "In-Force" IUL Illustration. In-Force Illustrations provide the owner the opportunity to review their current IUL policy against their expectations. Both in terms of the expectations you had when you first took out the policy and the expectations you now have regarding how much income your IUL can generate without lapsing.
An IUL expert can help you with an
in-force IUL illustration
even if you didn't buy the initial product from them. The
best IUL professionals
may be able to help you adjust your current policy to ensure it is performing in a way where you can achieve your goals or help you find a better solution.
In the event of a lapsed policy, loans are not typically classified as income tax; however, withdrawals or partial Surrenders are subject to income tax. If taken before age 59 ½, a 10% federal tax ("early withdrawal") penalty may apply.