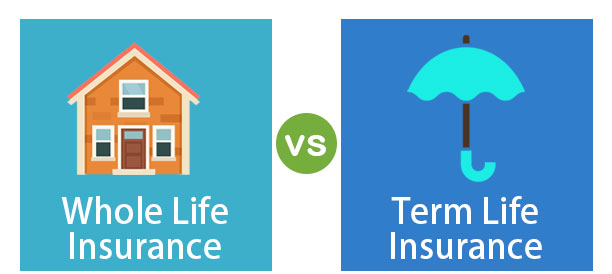 It is challenging to consider your death but selecting the correct term or whole life insurance policy will help safeguard your family and enable you to leave a legacy to those who are most important to you.
In the case of term life insurance, a guaranteed death benefit is paid only if the insured person dies within its term, which is the period during which the policy is in existence. Typically, this is somewhere from 1 to 30 years, or until a specified age is reached. As a result, term life insurance is often much less expensive than life insurance.
What Is Whole Life Insurance and How Does It Work?
As the name says, whole life insurance covers you for the rest of your life. As long as you continue to pay your premiums, this lifelong coverage will pay a guaranteed death benefit if you pass away. The following are some of the essential characteristics of whole life insurance:
Premiums are guaranteed to be paid. When you get this kind of life insurance, the premium is guaranteed throughout the policy's life. There will be no rise in the premium during the policyholder's lifetime. In general, the larger the death benefit, the more the premium you will have to pay.
The amount of money saved grows over time. Depending on your situation, you may be able to borrow against your equity or withdraw some funds. Nonetheless, if you pass away before the loan is completed, the death benefit will be reduced by the amount that is still outstanding. Another option is to surrender the insurance and get cash in exchange for it.
In many cases, a medical examination is required. A physical exam may be necessary before your application is authorized. It depends on the kind of policy you are applying for, calculating your premiums and insurance risk before your application is approved. No-exam whole life insurance plans with guaranteed payment and the potential to grow cash value are available from particular providers. However, the coverage levels on these policies are often substantially small, with coverage levels of $25,000 or less on average.
What Is Term Life Insurance and How Does It Work?
Term life insurance is meant to last for a specific length of time, paying a guaranteed death benefit to the beneficiary only if the insured dies away within that period. Term life insurance is available in a variety of forms. While some term life insurance policies do not contain a return of premium provision, others do. If the policyholder does not pass away before the term expires, they may be eligible to get some, all, or a part of their premium payments back. Term life insurance plans with a return of premium are often more costly.
Contact Information:
Email: [email protected]
Phone: 2564383071