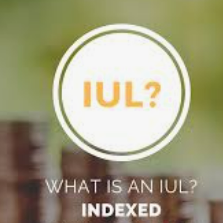 Permanent insurance, like indexed universal life (IUL), lasts the policyholder's entire lifetime and accumulates cash value. Unlike other universal policies, an IUL's cash value can grow through equities earning rates and an equity index account. Once you've accrued enough cash value in a universal life policy, you can utilize it to offset or even cover your premium payments without reducing your coverage or your beneficiaries' payouts.
How does one make use of an IUL plan?
Permanent life insurance is like universal life policies, except for cash value build-up. Indexed universal life plans are not available in every state. The cash value of an IUL can grow in line with a stock index (a grouping of different shares) and through non-equity earning rates. Both factors can contribute to the increase in the value provided by insurance. IUL is a type of life insurance that, like universal life, allows you to adjust your premium as your cash value increases, with the end objective of having your premiums paid for entirely by your savings.
Indexed Interest
The cash value part of an IUL policy can be invested in an equity index account, allowing it to rise alongside the S&P 500 or NASDAQ. An equity index account is a type of investment account that tracks the performance of a broad market or industry rather than just a single stock or bond. Alterations to the interest rate are possible, just like other types of universal life insurance. A minimum interest rate is guaranteed to be applied to the cash value of your IUL, just as it is to the amount of any other universal life insurance. There is a possibility that the total amount of interest you can accrue from your IUL will be capped.
Should I purchase indexed universal life insurance?
You ought to know that IUL policies have higher premium rates and additional fees linked with them, which causes them to have higher prices than the other types of insurance. Before making any purchases, you should have a conversation with a financial advisor who is knowledgeable about indexed universal life plans and can provide you with an accurate picture of the possibilities of an IUL policy. Spend some time familiarising yourself with the equations that the insurance company will use to figure out your interest rate, earnings cap, and any fees that will be imposed.
Comparing term policy with an index-linked universal policy
Term life insurance is a less complicated and more cost-effective alternative if you want to ensure that your loved ones will be taken care of financially if you pass away. In contrast to IUL insurance, term life insurance stays in force for as long as you continue to make your premium payments, ranging from ten to thirty years. Your beneficiaries could submit a claim for the death benefit during the active period of the insurance without being concerned about the accumulation of interest or an increase in premiums.
Which Is Better Out of the Two?
Whole life insurance is an option if you are interested in permanent life coverage but do not want all the extra features that come with universal policies. You won't have to be concerned with the performance of individual market indices, and the premium is likely cheaper, and fewer charges associated with it than with an IUL. On the other hand, in contrast to universal insurance, you won't have the option to adjust your premiums or get your policy to a paid-up status. Neither of these options is available to you.
Life insurance options: variable vs. indexed universal
Variable life insurance provides even more customization options than indexed universal life policies, which makes it a more involved financial product. The cash value of a variable policy may rely only on the performance of the securities you choose, in contrast to an indexed policy. Your dependents may get more or less than the guaranteed minimum death benefit depending on the growth or decline of the dollar value of your flexible policy. A rise in your premium is possible if the variable element's efficiency decreases. Therefore, universal and whole life insurance, as well as IUL, are regarded as safer options than variable life insurance.
Contact Information:
Email: [email protected]
Phone: 3037587400