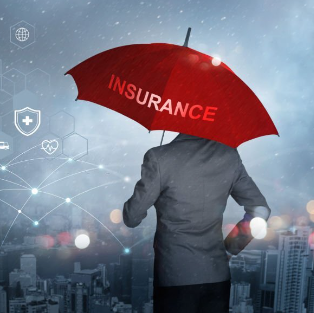 As part of a thorough personal financial plan, investing in the right insurance coverage can significantly assist you in protecting both your capacity to earn a living and your material things, two of your most precious assets. This article will go over five policies that you should not do without.
Automobile Insurance
In most places, some category of automobile insurance is required by law. Even if you are not required to have it and are driving an old clunker that has been paid off for years, you should not avoid it. If you are at fault in an accident that results in injuries or property damage, you may be sued and lose all you own. Accidents happen quickly, and the outcomes are frequently tragic. Having no auto insurance or purchasing only the bare minimum of coverage saves you a small amount of money while putting everything else you own at risk.
Business owners require business insurance in addition to the policies listed above. In a litigious society, liability insurance could mean the difference between a long and prosperous business and a trip to the bankruptcy court.
Life Insurance
Life insurance protects the people who rely on you financially, and it is a must if your demise would leave your family in financial ruin. Plan for your family's financial security by purchasing life insurance equal to your annual income (and the number of years you expect to work). Don't forget about burial expenses; for many people, these unforeseen costs come as a crushing blow.
Long-Term Disability Insurance
Long-term disability (LTD) is so terrifying that some people choose to ignore it. While it's human nature to wish that "nothing bad happens to us," putting your financial future in the hands of fate is a bad idea. Suppose you want to maintain your standard of living in the event of a disability and cannot work. In that case, it is recommended that you invest in adequate disability insurance.
For covered disabilities, long-term disability pays a monetary benefit equal to a percentage (e.g., 50% or 60%) of the insured's salary. When short-term disability ends, long-term disability usually begins. To be eligible for benefits, the disability must have occurred after the policy was issued and usually after a waiting period. Medical information must be provided to the insurer for consideration, frequently confirmed by a physician.
Health Coverage
Health insurance is becoming mandatory due to the ever-increasing price of medical care. A simple trip to the family doctor can result in a hefty bill. A hospital bill for treating a serious injury can easily equate to the price of a week at a five-star resort. Injuries that necessitate surgery can quickly cost five figures. Having health insurance is expensive, but the cost of not having it could be much higher.
Renters Insurance
Renters also need to know they will be taken care of financially if something goes wrong. Those who rent or lease a home or apartment can protect their belongings with renters' insurance. Personal property, liability, and loss of income due to a covered loss are all protected by this policy. Homeowner's and renters' insurance are two types of property coverage available for a single property. However, homeowners' insurance does not cover the tenant's personal property. As a result, lessees should obtain renters insurance to protect their assets.
Insurance for Homeowners
Replacing your home is an expensive endeavor. Having the proper homeowner's insurance can make the process easier. Find an insurance plan that will pay to rebuild your home and its contents and cover your expenses for temporary housing if necessary.
Carefully consider your insurance options
There are many types, sizes, features, advantages, and prices of insurance policies. To ensure you understand the coverage and the cost, shop carefully, read the policies, and consult a licensed insurance professional. Make sure the policies you buy are adequate for your needs, and don't sign on the dotted line until you are completely satisfied.
Consider hiring an insurance broker who can search for policies from multiple insurance companies to find coverage that best fits your needs. Request that the broker provides you with various options to compare features, provisions, and rates. Take control of your security by making an informed decision.
Contact Information:
Email: [email protected]
Phone: 8777993433
Bio:
After spending many years studying information technology, specializing in web development, digital marketing, and search engine optimization (SEO), I enjoy applying my skills and experience in helping others achieve their goals online.
As a marketing specialist at Credkeeper, I help people get the most out of their online reputation. Your prospects perform Internet searches for your name before they buy from you. What they see on the first page of Google outweighs almost all other marketing! What do people currently see when they search your name on the Internet?
If you would like to know more about Credkeeper and what we can do for you, feel free to reach out to me!